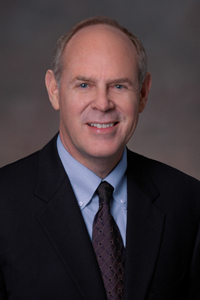 The Marquam Hill Lecture series is kicking off 2010 with OHSU's own Rick Deyo, M.D., M.P.H., on Thursday, January 21, 2010.
Americans spend at least $50 billion each year on treating low back pain, and is the most common cause of job-related disability and a leading contributor to missed work (National Institute of Neurological Disorders and Stroke – NINDS.) There are many options for treatment, but a high percentage of cases improve without specific prescription, and Dr. Deyo's research indicates that surgery is not always the best option for long-term correction of low back pain. An advocate of public education on this subject, Dr. Deyo will discuss the latest data on successful treatment of common back complaints. Dr. Deyo is the Kaiser Permanente Professor of Evidence-Based Family Medicine and Professor of Medicine in the OHSU School of Medicine; Director of the NIH-funded Multidisciplinary Clinical Research Career Development Program; and the Community Engagement program of the Oregon Clinical and Translational Research Institute at OHSU.
Thursday, January 21, 2010 at 7:30 pm
OHSU Auditorium
Reservations are requested – please sign up here.
The next Marquam Hill Lecture will take place on Monday, March 15, 2010 at the Newmark Theater in the Portland Center for the Performing Arts. Joel Nigg, Ph.D., will speak about Attention Deficit Disorder. Tickets, available at no charge, are required to attend this lecture. Please contact the Portland Center for the Performing Arts at 503-432-2917.