Oregonians will hear about an inspiring story from Astoria in both print and TV news reports this week.
The story involves high school student Jennifer Mandujano. Today Jennifer, her friends and family delivered two carloads for toys for Doernbecher Children's Hospital patients. The delivery followed a toy drive that involved her entire community.
Jennifer, who has witnessed serious disease first hand, wanted to do something special for kids who will spend the holiday season in the hospital.
Below are a few photos from today's moving event.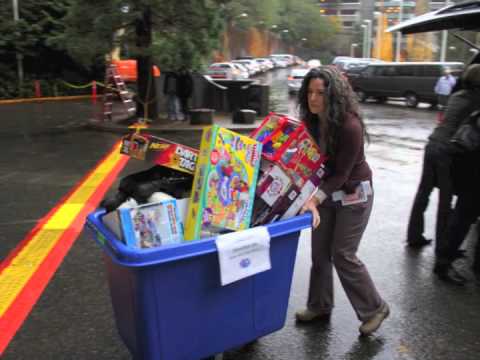 On behalf of all of us at OHSU and Doernbecher, thank you Jennifer and thank you Astoria.