Today, we gave local reporters a close-up view of the OHSU/OUS Collaborative Life Sciences Building.
The building is still under construction, but it's really beginning to take shape.
Here's a time lapse video to show you how far we have come: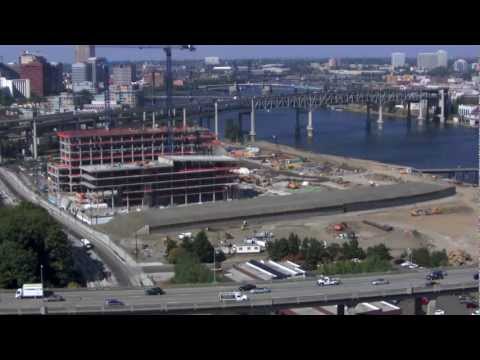 The building one of the most unique construction projects OHSU has ever been involved in. Once completed, the building will place portions of Oregon Health & Science University, Oregon State University, and Portland State University under one roof. In doing so, the facility will extend partnerships between the universities, create new employment opportunities, and expand the schools' teaching facilities, class sizes and research activities.
It will contain lecture halls, classrooms, labs, specialty research centers, offices and a state-of-the-art facility for the OHSU School of Dentistry.
More info: