Now that Dr. Oz's visit to OHSU has come and gone, we can tell you a little more about the day.
A couple stats:
474 people took part in the free screenings offered by OHSU, The Dr. Oz Show and KATU.
349 of those folks preregistered, 125 were walk-in appointments
In addition, through KATU broadcasts, over 2 million people in the region were exposed to the important message of taking a proactive approach to their health care and the need for preventive medicine.
Another outcome for the event was a health report card for the region. KATU, the media partner for the event, posted that information online. It can be found here. In short, we have a lot of work to do. While we recognize the hurdles for improving the health of a large population, this event was an important step.
If you weren't able to make it to the event, Here's a short video.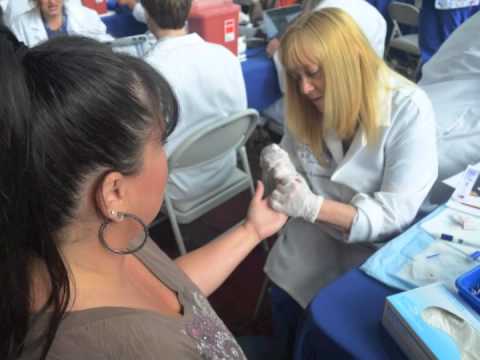 In addition, lots of photos can be found here.