Just how bad is the obesity epidemic?
On Monday, the U.S. Preventive Services Task Force (USPSTF), recommended that all U.S. adults be screened for obesity during our annual checkups. That's not good. More info in TIME Magazine here.
During a recent media story, an OHSU doctor reminded me about how the obesity issue is steamrolling through the US. He showed me this series of maps below, courtesy the CDC. Note: Dark  blue, yellow and red= bad.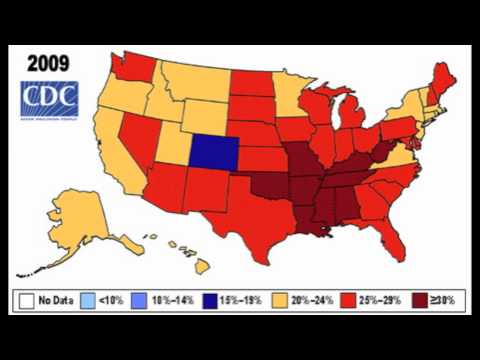 Pretty disturbing huh?
Here's some even more disturbing info, according to the CDC, in 2010, 26.8 percent of Oregon's population was obese. How do we stack up against other states? Alabama is the worst with a 32.2 percent rate of obesity. Colorado is the best with 21 percent. (Not exactly a # to crow over!)
Obesity is just one of the many things that OHSU experts and Dr. Oz will focus on during their upcoming visit on July 16. More info on that in our previous post.