In order to leave the roads clear for hospital patients and visitors during the Sam Jackson road closure, many OHSU employees took to bikes, sidewalks and the tram.
So  what was it like during rush hour to "Go by Tram?"
We shot a little video at around 5 p.m.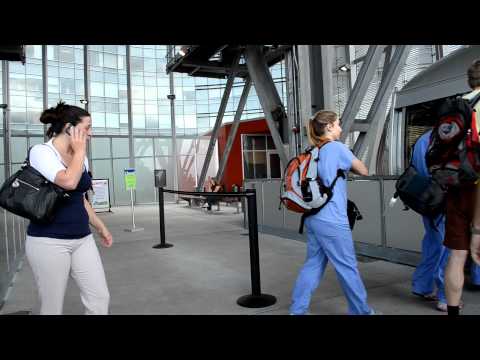 As you can see, the tram cars were full, yet nobody was left behind. That was the case pretty much all day long.